Pandas
IMAX® 3D | Nature, Documentary
Periodically on show schedule; available for group bookings
Pandas are beloved around the world, and now they are coming to the big screen in the IMAX® original film "Pandas," a breathtaking documentary adventure and amazing experience for the whole family.
At Chengdu Panda Base in China, scientists are dedicated to protecting the species by breeding adult Giant Pandas in order to introduce cubs into the wild.  This film follows one such researcher, whose passion leads her to initiate a new technique inspired by a black bear program in rural New Hampshire.  What starts as a cross-culture collaboration becomes a life-changing journey for an American biologist who crosses an ocean to join her; a scientist from Inner Mongolia; and a very curious female cub named Qian Qian, born in captivity.
Captured with IMAX® Cameras, join Qian Qian on an exciting new adventure in the mountains of Sichuan as she takes her first steps outside her protected habitat, discovering her true animal nature…even as she faces the challenges of the unknown.
David Douglas and Drew Fellman, the filmmakers behind "Born to be Wild" and "Island of Lemurs: Madagascar," directed the film, which Fellman wrote and produced, with Douglas as director of photography.  Donald Kushner and Steve Ransohoff also produced the film, with Li Gen Xiong and Elie Samaha executive producing and Neal Allen serving as line producer.
"Born to be Wild" and "Island of Lemurs: Madagascar" editor Beth Spiegel and composer Mark Mothersbaugh collaborated with Douglas and Fellman once again, with sound design by Gus Koven.
IMAX Entertainment presents, in association with IMAX Documentary Films Capital and Panda Productions, "Pandas."   The film will be released in select IMAX® and IMAX® 3D theaters starting April 13, 2018.  The film is rated G.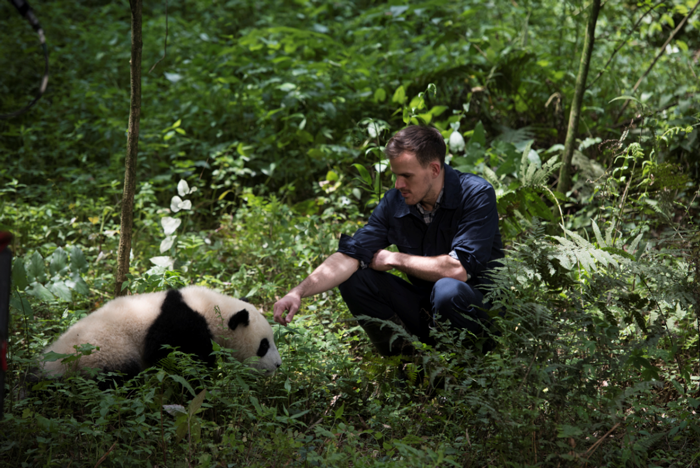 This program sponsored in part through COCA's Cultural Grant Program funded by the City of Tallahassee and Leon County.
Your ticket purchase supports the Challenger Learning Center's community outreach and educational programming.