The Challenger Learning Center is the area's "edu-tainment" destination located in downtown Tallahassee. The Challenger Learning Center (CLC) features a space mission simulator, an IMAX 3D theatre and a dome theatre and planetarium. In addition to stellar planetarium shows, a diverse library of IMAX documentaries, Hollywood films in stunning IMAX clarity and "out-of-this-world" mission simulations, the CLC conducts hands-on, minds-on learning labs, demos and camps and features the RAZOR Lecture Series designed to provide an intellectual experience for the local community. The CLC is an  "edu-tainment" destination for lifelong learning!
The CLC is the K-12 educational outreach facility of the Florida A&M University – Florida State University College of Engineering and strives to foster long-term interest in science, technology, engineering and mathematics (STEM); create positive learning experiences; and motivate students to pursue higher education and careers in these fields. Serving over 60,000 students per year from the tri-state service area, the CLC has become a tourism destination for tour groups, schools and families with K-12 students in addition to serving as an attraction for local groups and families.
The IMAX movie theatre showcases Hollywood blockbusters and giant screen documentaries. The Downtown Digital Dome and Planetarium Theatre showcases educational and entertaining programming for all audiences. Both theatres maintain a diverse library of shows that are available for group reservations and field trips. 
The CLC is the only educational center in the area with so many high-tech amenities under one roof! Field trip prices are competitively priced and staff can build a field trip around any budget. CLC programs can be tailored to most age groups, and CLC education staff include educators with years of experience teaching STEM subjects. Programs are developed by professional educators and are aligned with the state standards in Florida, Georgia and Alabama. In close proximity to the Florida State Capitol and other field trip destinations, the CLC's downtown location is convenient and exciting. Hands-on field trip programs engage students in the STEM subject areas and help students develop decision-making, problem-solving, teamwork and critical thinking skills – all in a fun environment!
Science happens every Saturday at the CLC! On the first Saturday of the month, enjoy a free showing of Monthly Skies over Tallahassee presented by our partners at the Tallahassee Astronomical Society. On the second and fourth Saturdays, register for SCIturdays, a two-hour program designed for families to have fun together while learning new skills. The third Saturday of the month is Kids' Free Day, featuring free activities and a free designated IMAX or planetarium show for kids 12 & under with a paying adult. In the months with a fifth Saturday, become an astronaut aboard the space mission simulator in our Public Missions.
The CLC also offers birthday parties, camps, facility rentals, memberships and more. The CLC is open 363 days a year – come visit us!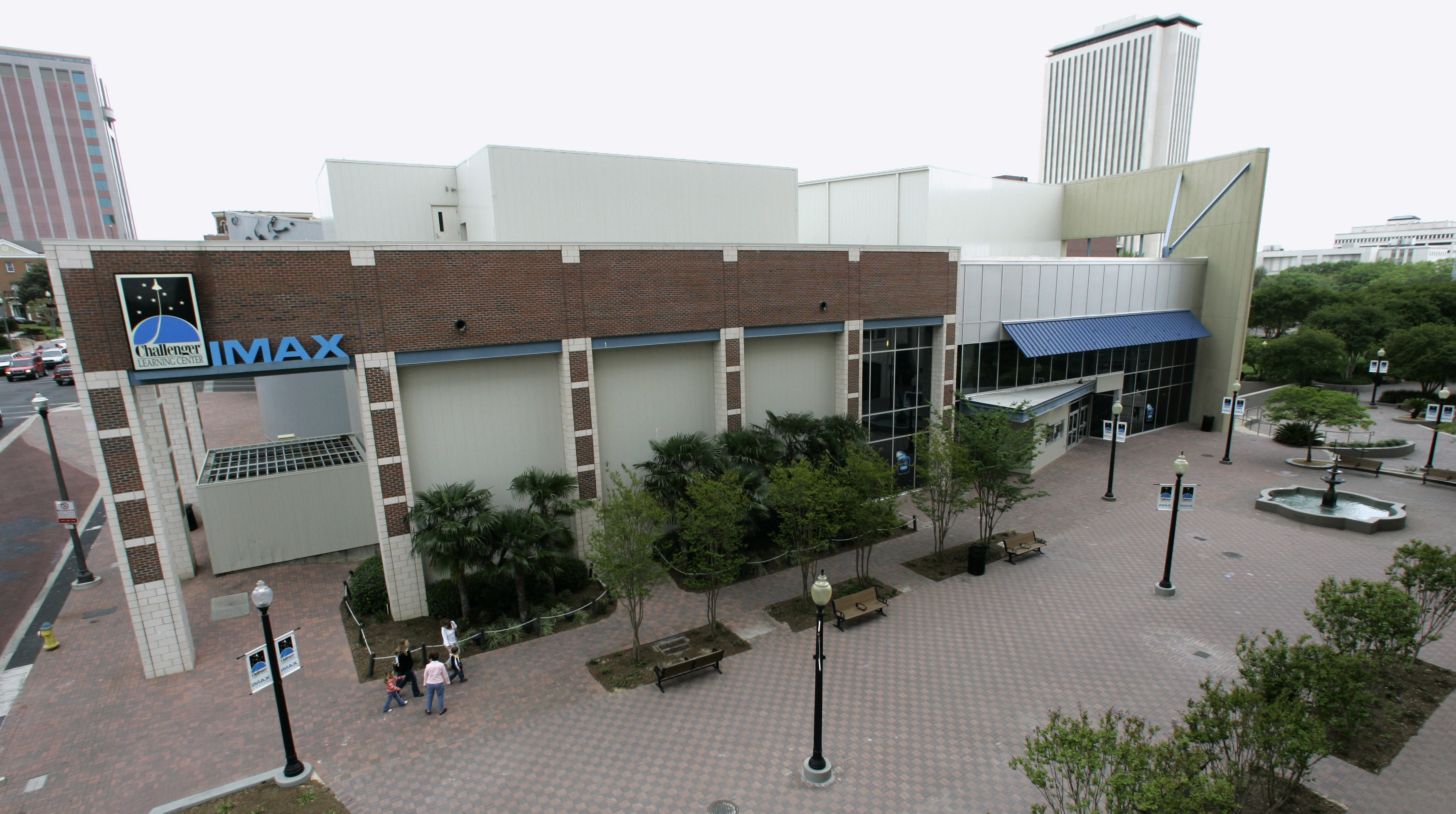 The Challenger Learning Center is funded in part by Visit Tallahassee. Visit Tallahassee promotes Tallahassee as an innovative and sustainable year-round destination that is recognized as a place to visit for historic, nature-based, and cultural tourism.